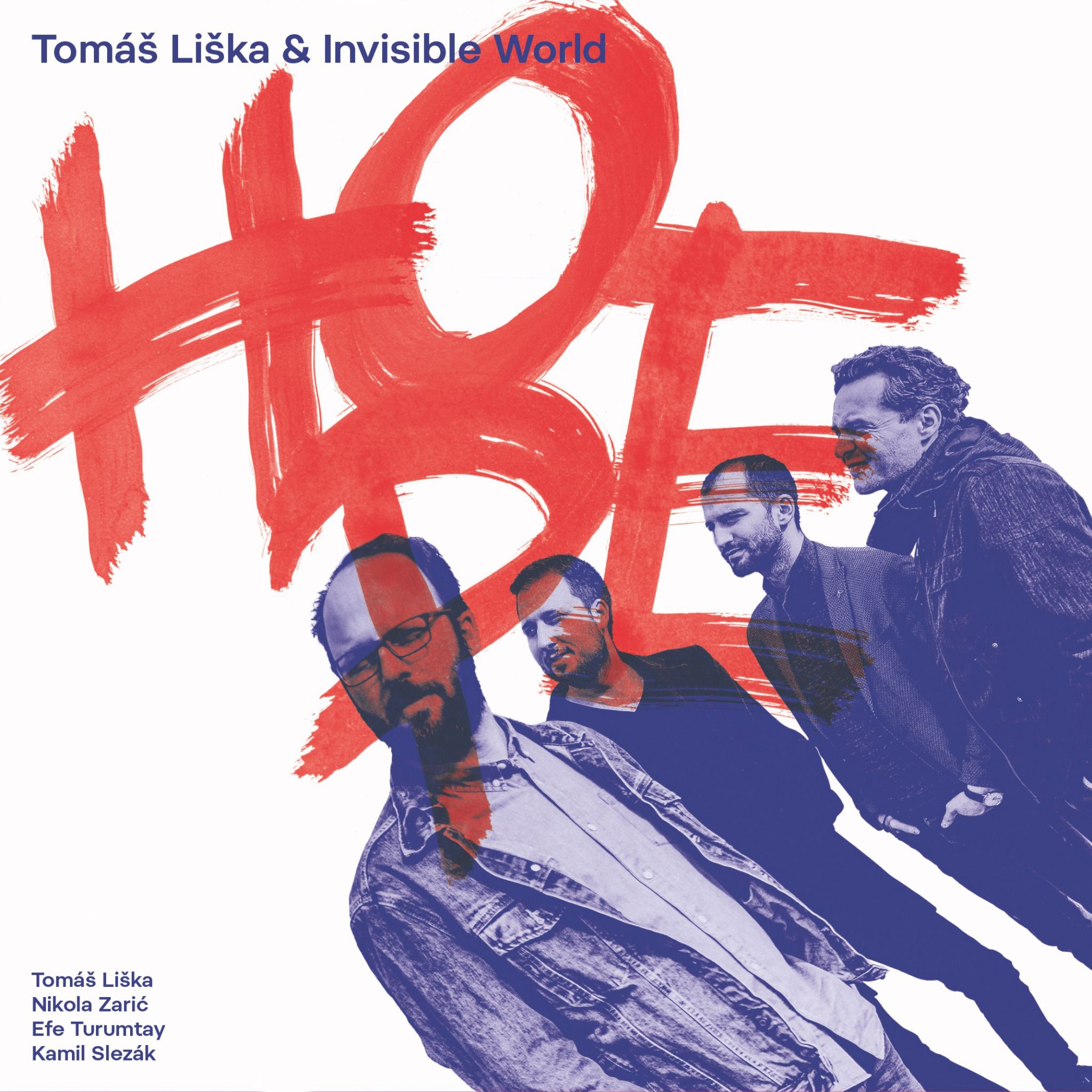 Only a select few Czech musicians can claim the honor of being nominated for a Czech Music Industry's Anděl Award for every one of their albums. One of them is the pre-eminent Czech bassist Tomáš Liška, now releasing his fifth album, 'Hope' with his group.
As with his previous releases, Liška offers a canvas of pure, transparent instrumental music structures built on strong, captivating melodies rather than bringing attention to elaborate solos.
The resulting musical space allows for elegant, free improvisation, benefiting from a rich palette of moods created by Liška's outstanding international ensemble: the Serbian accordionist Nikola Zarić, the Turkish violinist Efe Turumtay, and the phenomenal Czech drummer Kamil Slezák.
Mafioso
Hope
Shaker
Soundtrack
Para Virgi
Dunga Runga
Frankie
Another Thing To Think About
Hope (Radio edit)
Total Time: 51:55
Tomáš Liška – acoustic bass & voice
Nikola Zarić – accordion & voice
Efe Turumtay – violin & voice
Kamil Slezák – drums, cajon & other percussion
Sakina Teyna – voice (track 2, 7, 9)
All compositions by Tomáš Liška
Produced by Tomáš Liška & Invisible World
Recorded (March 2019) and mixed ( May 2019) by Adam Karlík at Sono Records (Czech Republic).
Vocal tracks (2, 7, 9) recorded (April 2020) by Halil Haydar Telci at Studio Acoustic 10 (Austria).
Mastered by Adam & Pavel Karlík
Design © 2020, Radek Pokorný
Photos © 2020, Dušan Tománek